FLOOR PLAN
Typical Floor Plan
5th-12th & 15th-21st Floor
(4th, 13th & 14th Floors are omitted)
Unit
Saleable Area
(sq. ft.)
Flat A
603
Flat B
529
Flat C
371
Flat D
458
Flat E
381
Flat F
361
Flat G
366
Flat H
372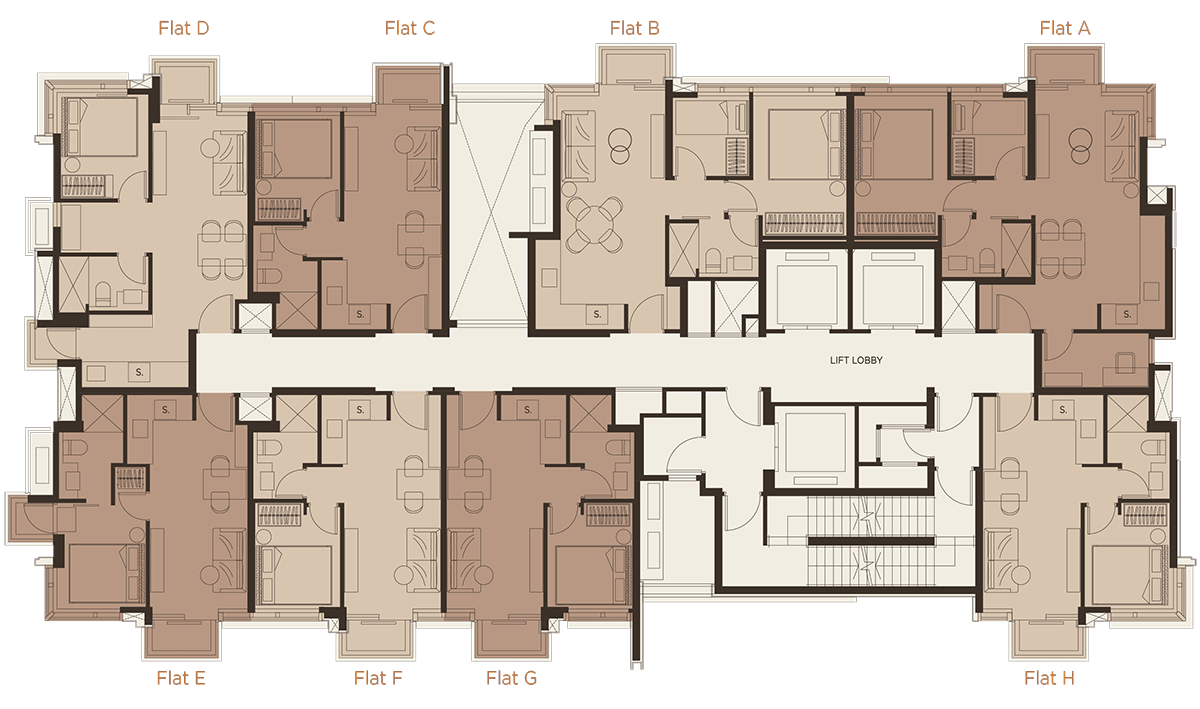 3rd Floor Plan
For the flat size and layout of typical units on 3rd floor, please refer to typical floor plan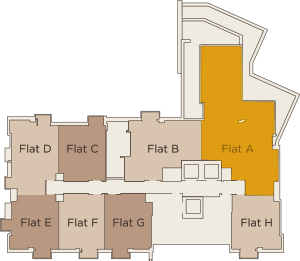 Unit
Saleable Area
(sq. ft.)
Flat Roof Area
(sq. ft.)
Flat A, 3/F
581
410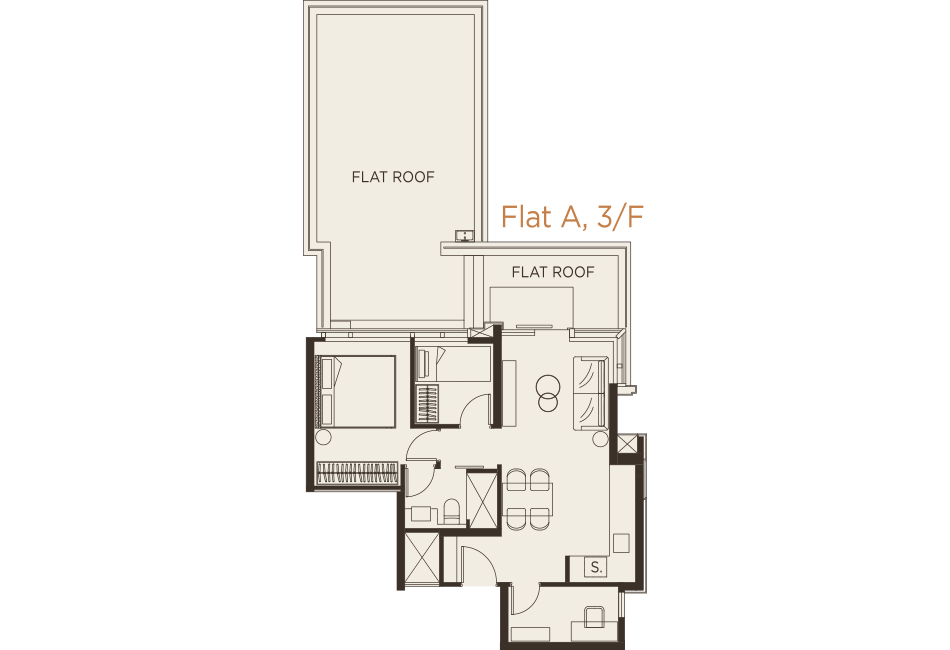 22nd Floor Plan
For the flat size and layout of typical units on 22nd floor, please refer to typical floor plan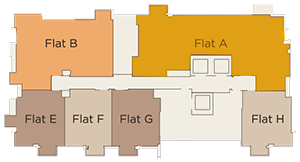 Unit
Saleable Area
(sq. ft.)
Flat Roof Area
(sq. ft.)
Flat A, 22/F
1,063
52
Flat B, 22/F
813
Nil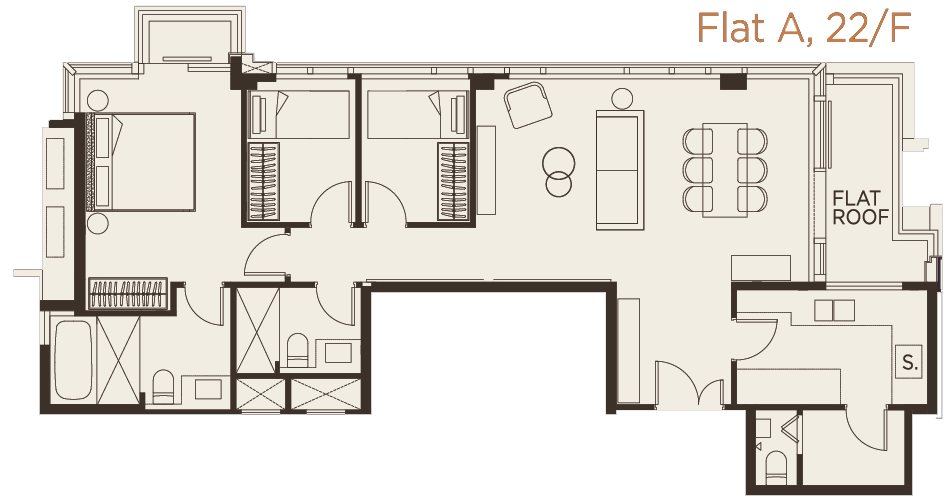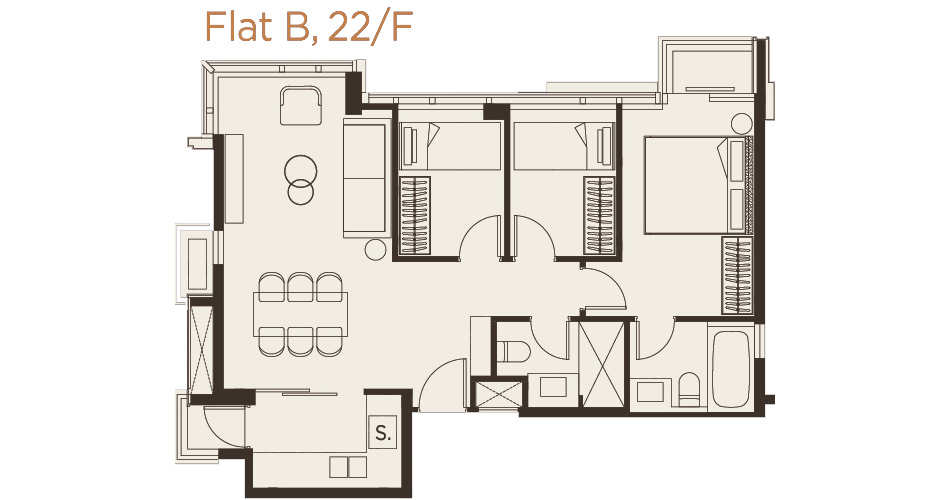 23rd Floor Plan
For the flat size and layout of typical units on 23rd floor, please refer to typical floor plan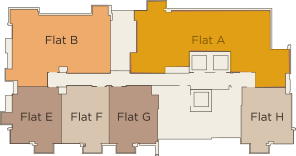 Unit
Saleable Area
(sq. ft.)
Roof Area
(sq. ft.)
Flat A, 23/F
1,063
552
Flat B, 23/F
813
531
Flat E, 23/F
381
229
Flat F, 23/F
361
227
Flat G, 23/F
366
228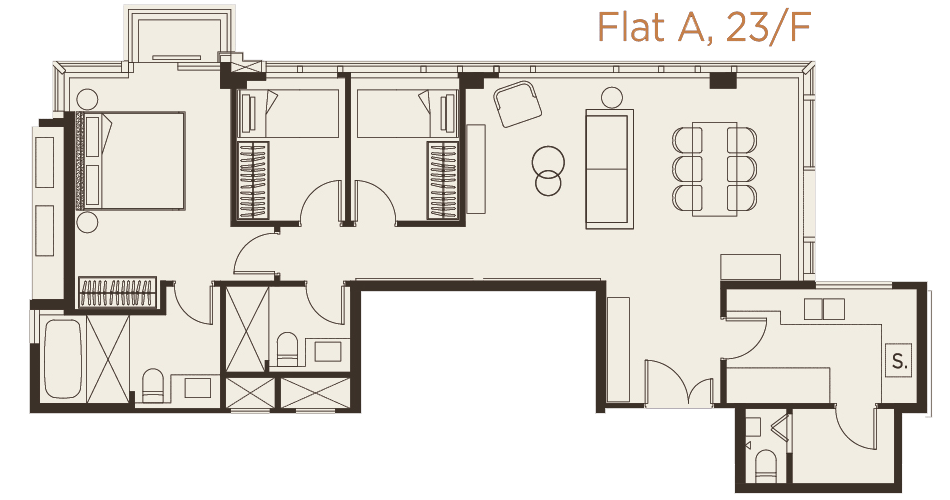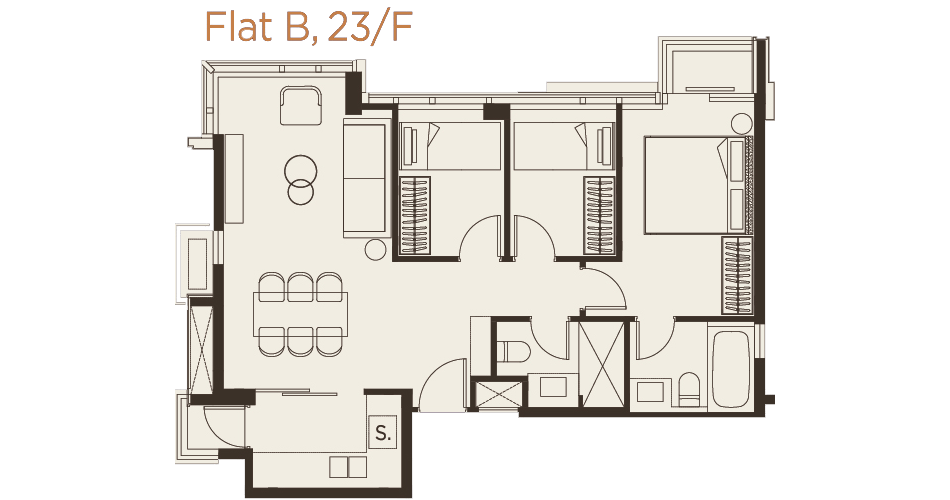 The floor plan(s) is/are not drawn to scale.
This promotional material is not an advertisement for promotion, and does not purport to promte, the sale of any of any residential property of Victoria Harbour Development. This promotional material does not constitute and must not be construed as any offer or representation, whether express or implied, on the part of Choice Win(H.K.) Limited in relation to the sale, or promotion for the sale, of any residential units of Victoria Harbour Development, and shall not be relied on by any person as such.
The owner and management reserve the right to make modifications and changes to the building design, specifications, features, floor plans, layouts, materials and intended use of facilities without prior notice. All interior and exterior design fittings and finishes shown in this promotional material are subject to final adjustment upon completion and for reference purposes only. All information, statements and specifications contained in the leaflet are for reference purposes only and shall not form any part of any offer or contract. All terms and conditions of any rental of any flats of the development will be governed by separate agreements.